Bengali Film Dev and Dhrubo Banerjee team up for Raghu Dakat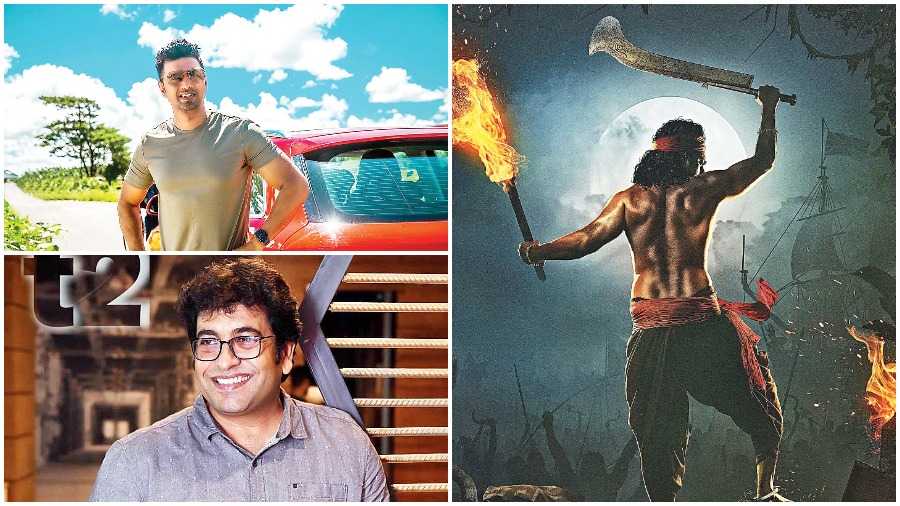 After the huge success of Golondaaj, Dev, Dhrubo Banerjee and SVF came together again, for the magnum opus Raghu Dakat, a fictional story of the mythical 18th century Bengal superhero. Fantastic folklore unearths one of the most relevant chapters in Bengal history through an icon that emerges to become a legend.
Raghu Dakat positions itself as one of the greatest Bengali films of all time in terms of magnanimity and scale, bringing elements of fantasy and folklore to the screen to represent an integral part of the story, the culture and heritage of Bengal. It is the astonishing story of a time of extreme turmoil.
Dev is going to model himself to play Raghu Dakat. This will be his second collaboration with director Dhrubo Banerjee who has delivered three back-to-back blockbusters, the sensational treasure-hunting adventure films Guptodhoner Sandhane and Durgeshgorer Guptodhon, and the recent sports-era film Golondaaj, which took the world by storm. box office.
This fantastic folklore as a story is written by Dhrubo himself, targeting audiences of all age groups and all walks of life.
"This is pretty much what I try to achieve in Bengali films, expanding the market to its optimal level, bringing the magic of the big screen to life with unique larger-than-life regional stories of Bengal supported by modern technology, which will offer national scalability. Only then can we create a larger audience base. We may be lacking in resources, but the zeal to position and align our content nationally alongside great is worth trying with the treasure trove of stories and the huge talent base that Bengal offers, "said Dhrubo.
Raghu Dakat will go upstairs in the middle of next year.
The dark secrets of the royal household
Ridhima and Anirban to Byomkesh 7: Chorabali
Anirban Bhattacharya and Ridhima Ghosh are back, this time with Arjun Chakrabarty, Ushasi Ray, Chandan Sen joining the cast for a new season of Byomkesh, based on the Chorabali story, set on Hoichoi. The story begins when Byomkesh meets Himanshu on a pleasure trip to the ancestral home of his friend zamindar Tridip. Himanshu is also a zamindar from an adjacent land called Chorabali. Himanshu informs Byomkesh of Harinath, who has been appointed to teach the children of Himanshu. He tells her about Harinath's disappearance as well as some of Himanshu's important property papers. During his stay on the estate, Byomkesh feels particularly intrigued by Kaligoti, the estate's dewan, but also Radha, a widow. Byomkesh discovers several clues that suggest a link between Kaligoti and Harinath's disappearance. The ensuing story revolves around his unveiling of the culprit behind the mystery and other dark secrets of the royal household. "Byomkesh is a project that will always be close to my heart. It gave me a parallel identity and stepping into the role for the seventh time now reminds me of when I first donned our beloved Satyanweshi's hat. This time it's another interesting story, Chorabali, that we bring to our audience and I think it will live up to every Byomkesh fan's expectations, "Anirban said. The new season starts airing on Hoichoi from today.
"I started my journey as Satyabati in 2017 and I still can't believe how quickly, with much love from the audience, we reached the seventh season of Byomkesh. I will always be grateful to Hoichoi for Satyabati, a character who will remain one of my personal favorites. Now I wait for our audience to watch Byomkesh 7. I hope they bring us the same kind of love that they have in the last six seasons, " Ridhima said.