Margao Carnival Highlights Intruz Culture | Goa News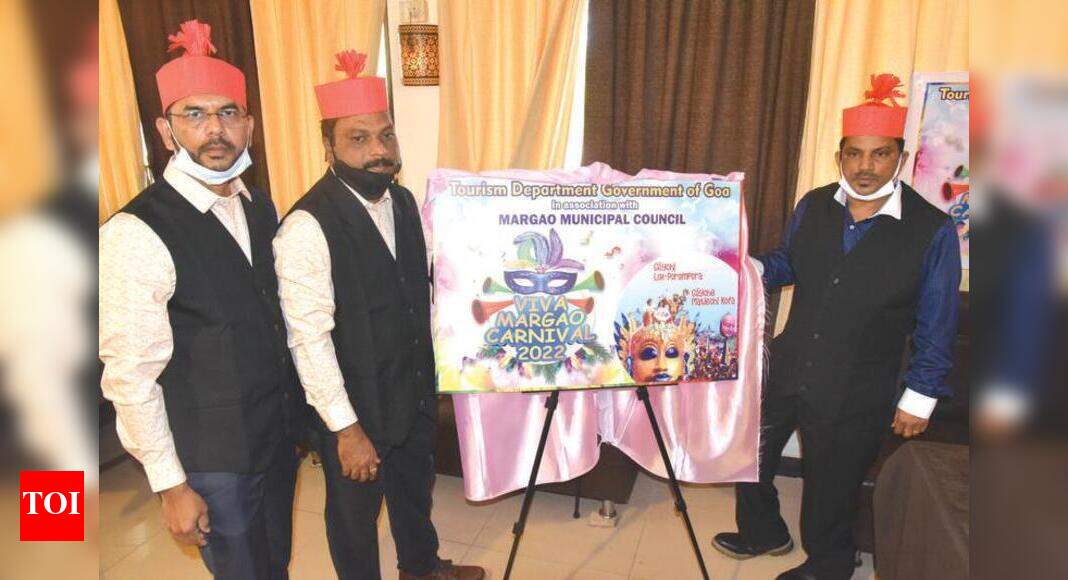 Margao: The Carnival Organizing Committee of the Margao Municipal Council (MMC), led by its Chief Officer Agnelo Fernandes, will organize the Carnival celebrations from February 25 to 27. The focus of this year's celebrations will be to revive the traditional culture of Intruz.
Speaking to reporters on Wednesday, Fernandes said the theme for the carnival celebrations was Goemchi Lok Parampara (the folk tradition of Goa). "It will be a small but significant attempt by the municipality to revive and promote the tradition of Goa," Fernandes said. The event logo was also released and the theme song released.
On the first day of the event, February 25, in addition to various programs that will be staged, Intruz mell and other elements of traditional Goan lokotsav will be presented by the Ambaulim-based troupe led by John Fernandes, who took the lead. initiative to revive the Intruz tradition during Carnival in rural areas of Quepem for several years. On February 26, traditional mell and other folk items will be presented by a Velim troupe.
The parade of floats will take place on February 27. The parade will take off near the District Court, Margao, and culminate near Borkar Super Stores, Fatorda. All Covid SOPs and protocols will be in place during the event. Fernandes has already held a meeting with senior officials from several ministries to ensure the effective coordination and smooth organization of the event.
"Goa has rich cultural traditions with
folklore
representing 50 major folk forms, besides a rich linguistic and sociolinguistic heritage, a glorious history of maritime trade and commerce and a cosmopolitan way of life, ancient ecotheology, nature worship and an ecofeminist tradition, a unique socio-cultural and economic institution of Gaunkaris or Communities. We hope to represent some of these aspects in the floats," said Fernandes.