NFL insider links Buccaneers and potential future QB
Everyone on the planet knows the Buccaneers need to get better deep quarterbacks.
It's not clear yet what kind of magic Blaine Gabbert and Ryan Griffin use to stay employed by the Buccaneers, but maybe it's time to figure out how the hell that keeps happening every year.
If you still believe Gabbert is the best of the best as a backup (with the potential to start), and that Ryan Griffin is even worth keeping on the roster, nothing helps.
These guys are downright bad, and the Bucs keeping them on the roster does absolutely no good when other backup options are available.
It seems everyone recognizes that, as even NFL insider Ian Rapoport sees a fit between Baker Mayfield and the Buccaneers.
Now, we can assume that makes the most sense when Mayfield becomes a free agent.
Let's face it; the Browns would not find a business partner for Baker. That doesn't mean Baker is a bad quarterback, but it does show that the rest of the league sees the Browns have absolutely no leverage. Why trade for a quarterback and his $18 million salary when you can get him for a fraction of that price when Cleveland has to cut it down the line?
Mayfield is exponentially better than every other Buccaneers quarterback right now and his ceiling is higher. The Bucs could acquire Baker on the cheap after being cut, keep him as Brady's replacement for a year (after cutting Gabbert and his guaranteed small amount of money), then move on to 2023 (presumably without Brady) with a better option in hand to at least see what they have.
This is a low risk, high reward move from the Bucs, so it makes sense that someone as hip as Rapoport would consider this a fit. Nothing is going to happen just yet, but let's not rule anything out just yet.
Want to write about the Buccaneers? Apply below!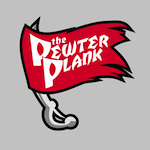 Want your voice to be heard? Join the team at The Pewter Plank!
Write for us!