Oklahoma Disability Services Hearing Turns 'Contentious' | State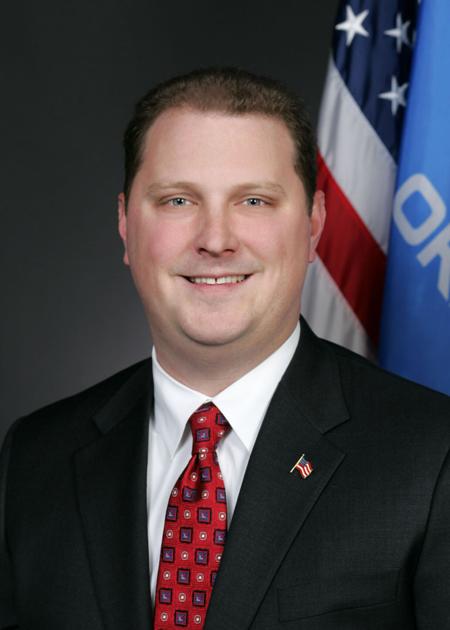 OKLAHOMA CITY – Officials from the Legislative Assembly's Tax Watchdog division clashed with officials from the Department of Social Services on Tuesday in a "highly controversial" hearing on how to clear a waiting list of 13 years to provide services to Oklahomans with disabilities.
A study, commissioned by lawmakers, was supposed to focus on the problems of a state program that left 5,619 Oklahomans with disabilities on waiting lists for an average of 13 years, as well as recommend strategies to address the problem. problem. But instead, disability advocates, taxpayers, and lawmakers have watched officials argue over the data, whether the investigation was an appropriate use of resources, and whether a branch of government stole the work of one. other.
Lawmakers, meanwhile, complained that DHS officials provided them with a binder containing their own report contradicting the findings of the Legislative Office of Tax Transparency (LOFT) just two minutes before the hearing.
"I hope I never attend another meeting like this because it is a waste of time, and it is a waste of time for the citizens of Oklahoma," said the state representative. Jon Echols, R-Oklahoma City. He then said LOFT and DHS officials should have settled their differences before the meeting.
Lawmakers on both sides have said they want to develop cost-effective strategies to eliminate the wait list and provide people with disabilities in Oklaho with the services they need.
"To be clear, I want to clear the waiting list," Echols said. "As we get past the details, what's interesting, I guess, what I would say to the audience is that everyone out there wants the same things i.e. erasing waiting list."
LOFT's findings included:
• A claim that the management of the program by DHS has not led to substantial progress towards providing services to all those waiting.
• The number of people moved from the wait list to services over the past decade has remained relatively stable despite legislators spending nearly $ 9 million over 8 years on the program.
• DHS has long failed to conduct intake assessments to determine who needs immediate services.
• That the home program for children aged 3 to 17 has the lowest utilization rate despite a long waiting list and that it is the most cost effective.
DHS officials disputed most of the findings or data used to reach these conclusions.
Justin Brown, executive director of DHS, argued at one point that his chief of staff may be too transparent with LOFT.
"Parts of this report exploit the transparency provided by DHS to LOFT… and indicate why the agency has always been so closed and siled to any external review or interagency collaboration," Brown said. "This report tries in a weak way to articulate the presented DHS plan as if LOFT had developed it and while simultaneously insinuating that there was no plan."
Brown said his agency had previously developed a historic "bold and ambitious" public goal to end "this unacceptable expectation on services, and even in the face of illogical opposition, we remain engaged because of the people we serve."
DHS officials acknowledged that their ability to manage the program has been hampered by a shortage of providers, historically low reimbursement rates and skyrocketing health care costs.
They said, however, that they have a plan to address the issues, but it's going to require a financial investment from lawmakers which also includes increasing supplier tariffs to ensure there are enough providers available to everyone on the waiting list.
LOFT estimated that it would cost around $ 156 million – including $ 49 million in public funds – to clear the waiting list. The federal government would pay the rest.
Joe Dorman, CEO of the Oklahoma Institute for Child Advocacy, said the meeting was "very controversial," with both sides feeling they had the best solutions.
Dorman said that while there was a "huge amount of transparency," it is clear that there needs to be greater lines of communication between everyone involved and a better understanding of the program. He said it was good to be transparent, but that DHS needs to provide education and dialogue.
"No matter what data you look at, the bottom line is that the total number of people receiving waiver services has declined over the past 10 years," said RoseAnn Duplan, of the Oklahoma Disability Law Center. "And the question we should be asking ourselves is how do we change that? How can we serve more people? "
Duplan said his main takeaway from the meeting is that there isn't a solid plan for moving forward, and there has to be one. And despite DHS's repeated claims of transparency, this has not been the case, she said.
"They did not include seasoned advocates and parents in these discussions," she said. "They did everything they could to exclude them. They closed meetings that were previously open to the public. They haven't shared any data with us or with anyone else. And I think in the future there must be transparency. We need to bring everyone – all stakeholders – to the table and have open discussions to formulate a plan on how to move forward and serve more people. "