Red Hood's biggest future twist guaranteed to shock Batman fans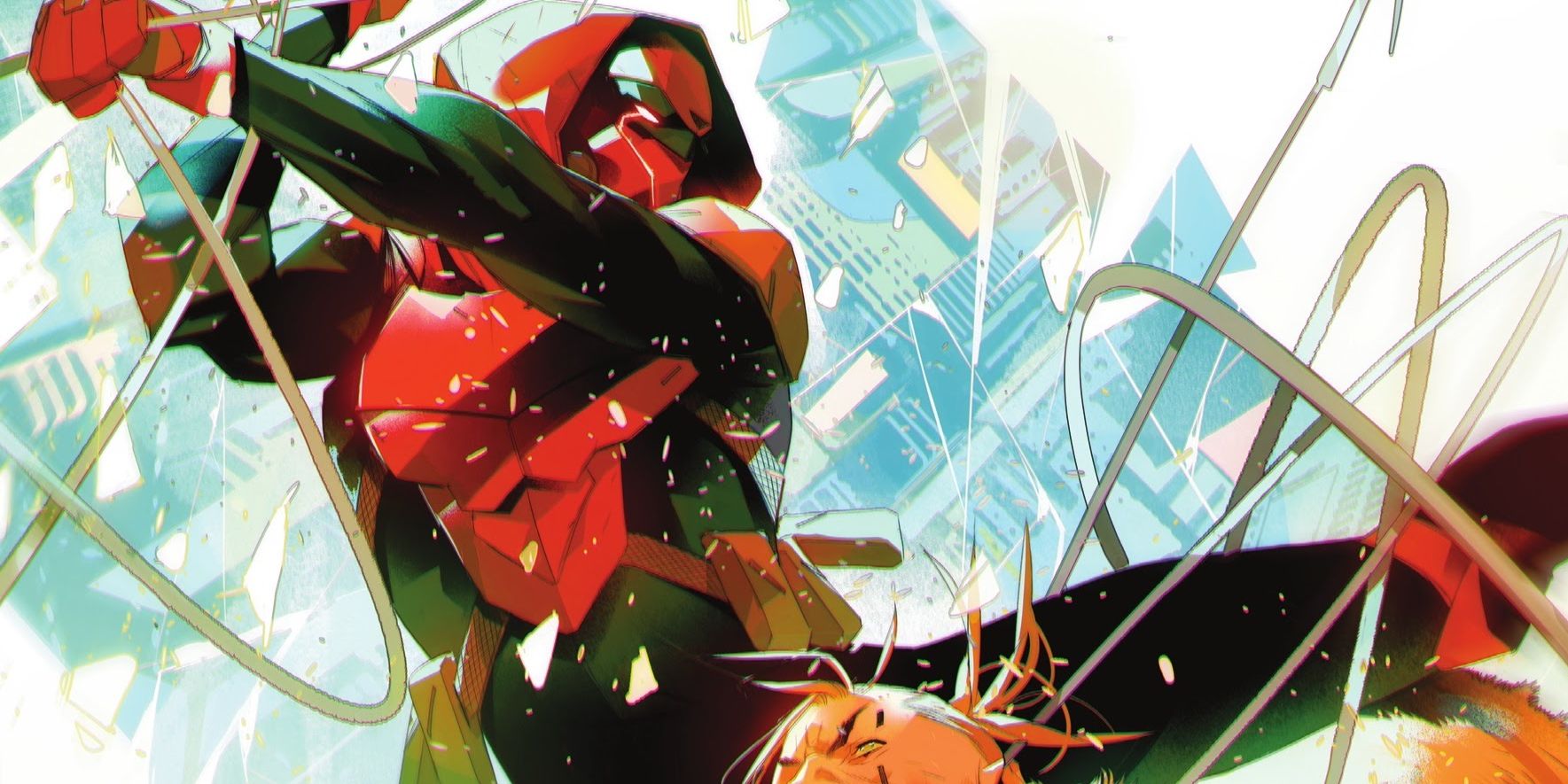 In DC's Future State: Gotham, it was just revealed that Red Hood didn't work as a double agent for who he thought he was.
Warning! Spoilers ahead for Future State: Gotham # 7
In the latest issue of DC Comics' Future State: Gotham, it was revealed that Red Riding Hood has not worked since Batman as we believed before. In a major twist, someone much more infamous and sinister pulled the strings, working both against the Magistrate, who took over Gotham City in the future, as well as the surviving members of the Bat-Family who are become a resistance movement. . However, as Jason Todd thought he knew who he was working for, he realized that he had been mostly played.
In previous issues of Future State: Gotham, Red Hood became Peacekeeper Red, working for the Magistrate while secretly gathering information for Batman as a double agent. However, this put him at odds with Nightwing and the rest of the Bat-Family, as he kept his true intentions and Batman alive a secret, leading them to believe that he simply betrayed them. Unfortunately the new Future State: Gotham # 7 by Joshua Williamson, Dennis Culver and Giannis Milonogiannis revealed that Jason Todd never needed to be separated from his family if he had known who he really worked for.
Related: Red Hood Finally Gets The Perfect Revenge For Alfred's Murder
As Red Hood and the new Batman, Jace Fox, save the Bat-Family and prevent the chaos Warmonger created using Mad Hatter mind control technology, the Red Hood begins to put the pieces together after something. of deeper either pass. Meeting with "Bruce Wayne" in a dark alley as they have been, Jason demands to know who he really is and why he gave Red Hood the wrong information. Not only has he provided deceptive evidence that the new Batman is responsible for the latest attack on Gotham, but he must have helped Warmonger get his hands on the Hatter tech in the first place. While he doesn't reveal himself to Red Hood at the end of the issue, it is revealed on the last page that "Bruce Wayne" really is Tommy Elliot, otherwise known as the classic Batman Hush villain.
With Hush revealed as the Shadowman, it makes perfect sense that Jason thought he was working for Batman all this time, considering how Elliot operated on his own face long ago to make himself look like Bruce Wayne, a model himself after his old childhood friend became a rival. Knowing for years that Bruce is Batman, it appears Hush took advantage of Bruce's disappearance (and largely presumed death) to play with the Bat-Family and the Magistrate while manipulating Red Hood. However, it also looks like he's working with the new Joker, a future foe who will be revealed soon in upcoming issues.
While it's unfortunate that the sacrifices Jason made to be a hero in secret were really in the service of a villain, at least he finally knows that "Bruce Wayne" is not who he claims to be and can try to knock it down. In any case, the revelation that Red Riding Hood had worked for Hush and not Batman in Gotham's future is a pretty big and surprising twist that only a few likely saw coming.
More: Red Hood Is Better Than Captain America In One (Extremely Important) Way
Superman has officially been reimagined in DC Comics
About the Author