What's behind Putin's dirty and violent speeches?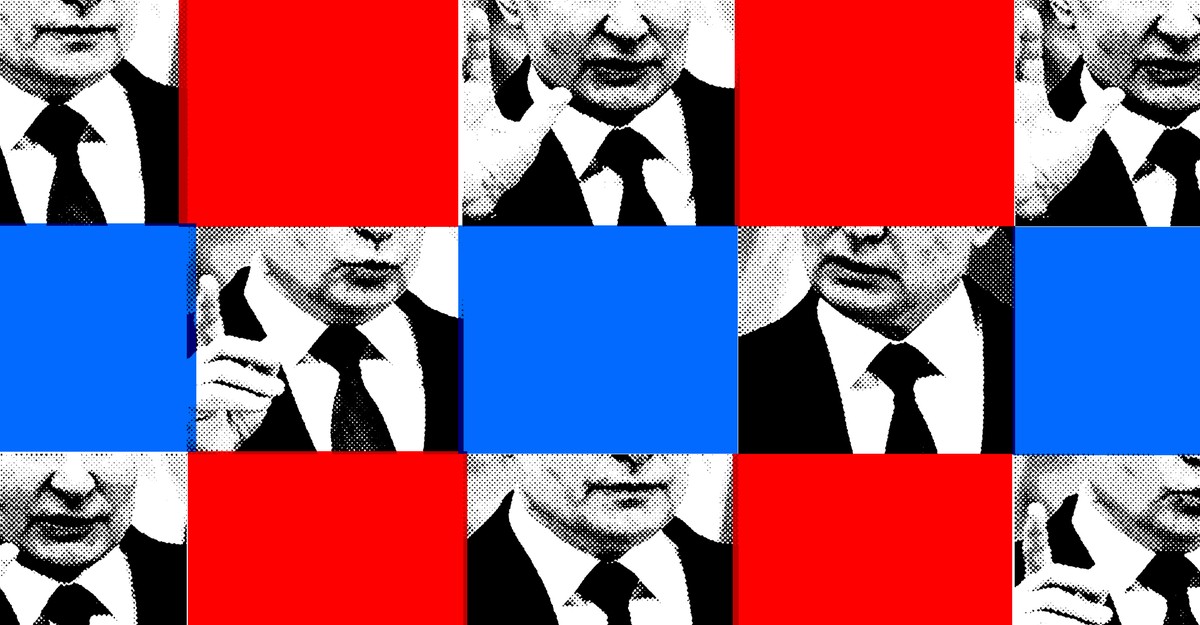 "Nravitsya, ne nravitsya—terpi moya krasavitsaRussian President Vladimir Putin said at the press conference after his meeting with French President Emmanuel Macron this month: "You might like it, you might not, but you have to. endure, my beauty. He was referring to Ukrainian President Volodymyr Zelensky who reportedly "didn't like" the ruinous Minsk-2 deal, which would create a Russian protectorate in Ukraine.
The quip's etymology has sparked heated debate online. Many Putin watchers suspected that the phrase originated from the sex-obsessed, misogynistic, sadistic, crude, and sometimes necrophiliac lyrics of punk band Krasnaya Plesen ("Red Mold"). Others claimed the words came from a 1970 Chastouchka, a four-line rhyming folk song. The group also insisted that the line was borrowed from Russian folklore.
The chorus of the song in question reads, "A beauty sleeps in the coffin, I slipped in and now I'm fucking her / You can love, you can't, sleep, my beauty." Putin just had to change spinnaker ("to sleep") for terpy ("support").
Whatever the source, this was just the latest of Putin's many forays into khamstvo, the fat and bawdy belly of the Russian language. A shpana iz piterskoy podvorotni (little hooligan from the slums of Saint Petersburg, as my Muscovite friends call him), Putin lovingly nurtures and enriches the vulgate of his childhood.
Khamstvo is not an easy word to translate. Rudeness, yes; rudeness, but of a particularly pointed and degrading kind. Although seemingly spontaneous, Putin's deployment of such language has almost always been intentional and strategic.
First public use by Putin of khamstvo was "We are going to soak them in dependence", a phrase he uttered in the fall of 1999, when, having just been appointed Prime Minister, he was preparing to confront Chechen Islamist militants. The phrase may come from the punishment of prison stools, having their head plunged into the toilet. Like a lot of prison slang, mochit ("dip" or "soak") entered the general Russian lexicon as a synonym for "to hit" or "to beat".
His first mention of male anatomy came in 2002, at a press conference following a summit between the European Union and Russia. Responding to a question from a French journalist about the war in Chechnya, Putin said: "If you really want to become an Islamic radical and are ready for circumcision, let me invite you to Moscow. We have specialists in this area. I will make sure that the operation is done in such a way that nothing ever grows back.
He reverted to male reproductive organs during a negotiation with then French President Nicolas Sarkozy, who had come to persuade Putin to stop his invasion of Georgia in August 2008. [Georgian President Mikheil] Saakashvili by the balls," Putin reportedly said. (What is it about French presidents that incites Putin to sadistic salaciousness?) Three months later, at the annual multi-hour conference pryamya liniya ("direct line") nationally televised press conference, an interrogator began an almost certainly scripted question with "You promised to hang Saakashvili in a certain place…" "Why only one? Putin interrupted him. It took a few seconds for the audience to understand the reference and applaud.
In 2011, he took up the theme of the testicles to shock attendees of Valdai's distinguished discussion club, including Russian and foreign experts and celebrities, whose travel, meals and accommodation had been paid for by the Kremlin. When asked if a new Putin, Putin 2.0, could emerge after his election as president four months later, Putin replied: "Like everyone here, Vladimir Vladimirovich does not split in two." Except that instead of the good razdvaivaetsyahe used the mangled demotic razdvayaytsawhich can be broken down into flush–dvd–yayatsaor "one-two-balls".
Putin laughed. Some older Russians in the audience started laughing. Foreigners and young people were lost. No wonder: he had recycled a decades-old punch line from a never-ending series of jokes that had started popping up in the 1960s, about Civil War hero Vasilyi Ivanovich Chapaev and his hapless adjutant Pet'ka . In one, having learned of a traffic jam in his division's territory, Chapaev takes Pet'ka, who had been tasked with setting up the traffic signs, for inspection. One of the panels displays two male balls. "What is it, Pet'ka?" Shapayev asks. "Isn't it obvious? replies the semi-literate Pet'ka. "The road razdvayaytsa."
Lately, Putin has greatly expanded both the targets of his jabs and his audience. In the address to the 2019 Federal Assembly, the annual oration on the state of Russia, Putin referred to America's European allies by the name the Soviets used for the Axis powers during the World War II: "satellites". They just "snore" (podkhryukivayut) to America. Two years later, these same "satellites" were "yelping" running after the United States.
In his pre-war address to the nation on February 21, Putin accused Ukrainian authorities of "duping" and "ridiculing millions of people." On the same day, at a meeting of the Security Council, his top aides called Ukraine's negotiation proposal "legal cretinism" and the Kiev authorities an "openly neo-Nazi Banderovist regime" that does not think to the national interests of his country, only of how to "serve his [Western] control." The West did not fare much better: its negotiators "play with marked cards and do everything to justify the hypocritical and mendacious position of the Kiev government".
Russian diplomats were known for their pedantic adherence to protocol and Mandarin English. They both gave up to catch the boss. To Deputy Foreign Minister Sergei Ryabkov, primitive i khamstvo"gross stupidity and rudeness," are "an integral part of Washington's rhetoric." "Hey you, yes you, look here, don't look away!" the Russian deputy envoy to the United Nations, Vladimir Safronkov, called his British counterpart, using the colloquial (and in this context very rude) you instead of politeness vy. "Don't dare to offend Russia any longer!" "We shit on Western sanctions," said Russian Ambassador to Sweden Viktor Tatarintsev.
Yet Putin's diplomats may still have to work harder. No previous Soviet leader, not Stalin or the often rude Khrushchev, dared to refer to the West in the terms Putin used. Zabaltyvat' ("bury in bullshit"); vrut (they "do some bullshit"); naduli, prosto naglo obmanuli ("they cheated [us]shamelessly deceived"); protivno ("disgusting"); idite vy [na khuy, or "fuck yourselves"] with "your concerns".
These sentences are not simple khamstvo. They are the language of war.